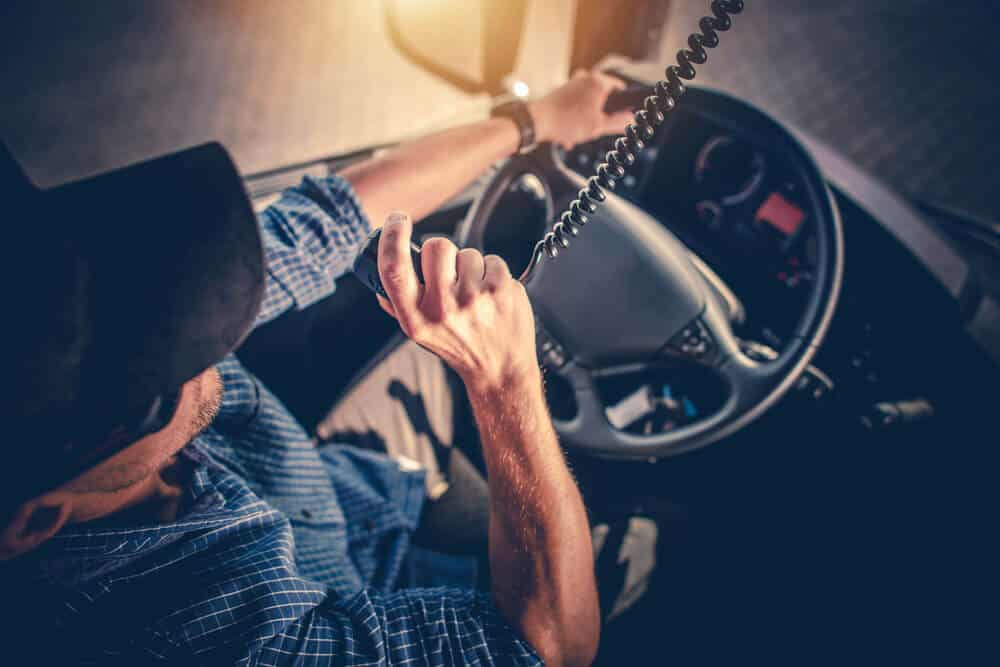 Truck Financing Overview
As an owner-operator, one of the most important investments you will make is in your semi-truck. However, the cost of a new or used truck can be significant, making financing a necessity for many owner-operators, particularly those just starting out. Fortunately, there are financing options available for owner-operators, even those with bad credit or who are new to the trucking business.
For over 40 years, CAG Truck Capital has provided truck financing and engine overhaul financing, exclusively for owner-operators. We are proud to have the largest portfolio of satisfied customer testimonials in the business. We specialize in helping owner-operators finance their trucks, whether they are looking to purchase a new or used truck, whether purchased from a dealer or private seller. Here are some things to keep in mind when financing a semi-truck.
Know Your Credit Score
Your credit score is an important factor in securing financing for a new or used semi-truck. It is a measure of your creditworthiness and shows lenders how likely you are to repay your debts. Have bad credit or little credit? No problem. CAG Truck Capital understands that many owner-operators may have less-than-perfect credit, and listens to your story. We are not a bank, loan our own money, and make our own credit decisions. We are one of the only truck financing companies in the business that can say that. Whether you have good or bad credit, it is important to know your credit score before applying for financing so that you can have a better idea of the financing options available to you.
Gather Your Financial Documents
When applying for financing with CAG Truck Capital, you will need to provide certain financial documents. These may include your tax returns, bank statements, and other financial statements, etc. Gathering all the necessary documents before applying for financing so that the process can go quickly and smoothly. Aren't sure what you will need? No worries, your experienced truck specialist will walk you through the entire process and let you know exactly what you will need.
Consider Your Down Payment
Your credit history, trucking experience, truck cost, year, make and model, and time in business all play a major factor in your down payment requirement, monthly payment, and interest rate. Generally, the more favorable your qualifications, the lower your down payment and interest rate. On the other hand, the less favorable your qualifications, your down payment, and interest rate will go up proportionally. Your CAG truck finance specialist will listen to your entire story and will work with you to quickly develop a customized plan that ensures your best chances for success.
Choose Your Truck
Before applying for financing, you should decide on the type of truck you want to purchase. CAG Truck Capital offers financing for both new and used semi-trucks, and they can help you find the truck that best meets your needs and budget.
Apply for Financing
Once you have all your financial documents and have decided on the truck you want to purchase, it's time to apply for financing. CAG Truck Capital offers a simple and straightforward online application process that takes just a few minutes to complete. After you submit your application, a truck financing specialist from CAG Truck Capital will contact you to discuss your financing options. Our entire team knows trucks inside and out and have a long history of working with owner-operators. You can be comfortable knowing that you're not speaking with a pencil-pusher that isn't familiar with trucking or the unique aspects of being an owner-operator
Review Your Financing Options
CAG Truck Capital offers several financing options, all customized to your individual needs. Their experienced representatives can help you review your truck financing options and choose the one that best meets your needs and budget.
Sign Your Financing Agreement
Once you have chosen your financing option, you will need to sign a financing agreement with CAG Truck Capital. This agreement will outline the terms of your financing, including the interest rate, monthly payments, and repayment period.
Take Delivery of Your Truck
After you have signed your financing agreement, it's time to take delivery of your new or used semi-truck and head out on the road! CAG Truck Capital works with truck dealerships nationwide, so we can help you find the truck, and take care of the process from start to finish.
Make Your Monthly Payments
Once you have taken delivery of your semi-truck, you will need to make your monthly payments on time. This will help you build your credit and ensure that you can continue to secure financing for future truck purchases. For our customers with bad credit, CAG reports to credit bureaus, helping you build your credit and raise your scores with regular on-time payments.
In conclusion, financing a semi-truck can be a challenging and daunting task for owner-operators. With the help of a CAG Truck Capital, it is possible to secure financing even if you have bad credit or are new to the trucking industry. By following these steps and working with an experienced financing company, you can get the truck you've always dreamed of and actually enjoy the process.
Ready to Finance Your Truck Or Engine Overhaul?
No one makes it easier than CAG Truck Capital!