Commercial Truck Financing Solutions For Over 40 Years
Providing Truck Financing For Bad Credit, Great Credit, and Everything In-Between
We're Not Brokers - We Loan Our Own Money
What that means to you is that we don't have a canned, one size fits all, approval process that eliminates a lot of really good folks. If you are a good person that is tired of being rejected & disrespected by traditional bank or leasing companies, you now have friends at CAG. In fact, you have lots of them – just check out our testimonials. With our long history in the trucking business, we understand that it's a tough job with all kinds of challenges, that banks simply don't understand. CAG Gets Tough Truck Financing Deals Done.
We Do Engine Overhaul Financing Too!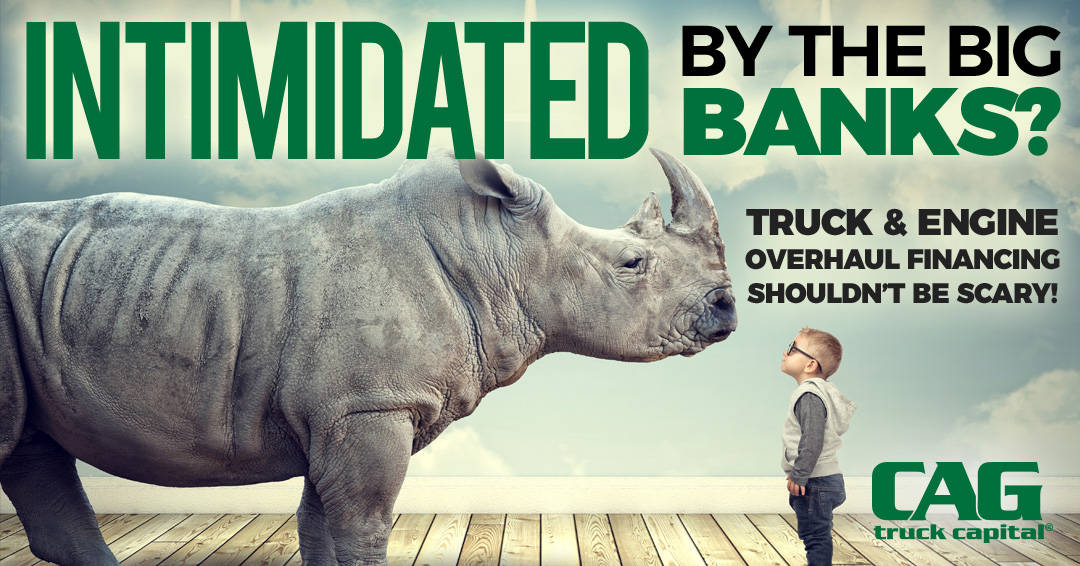 What Our Customers Have To Say
Have Truck Financing Questions?
No problem, that's why we're here.
Rates vary according to risk, collateral age and value, credit score, term of loan, experience and other considerations. Not all who apply will quality. Rates starting as low as ten percent Annual Percentage Rate.  For additional information, please contact CAG Truck Capital, LLC. – 4 Hillman Drive, Suite 104, Chadds Ford, PA 19317.