Commercial Truck Financing Solutions For Over 35 Years
Owner Operators –
We Listen To Your Story
If you are a truck driver worried about getting that truck you need because of bad credit, CAG Truck Capital can put your mind at ease and get you approved for a truck loan today! For more than 36 years, CAG Truck Capital has been listening to owner operator's story and saying yes when everyone else said no. No matter what your credit history, CAG Listens To Your Story and will work hard to get you approved for the truck you need quickly and easily. Challenged Credit, Bankruptcy, Start-Ups? We approve them all every day! 
If you are looking for simple truck financing with great to bad credit, CAG Truck Capital has provided truck financing for owner operators for almost four decades. While other finance companies peddle all kinds of loans such as real estate, vacations, invoices, computer, supplies, machinery, etc., CAG has done one thing and one thing only for almost 40 years – Simple Truck Financing. Want to see how easy truck financing can be? Give us a call or fill out our simple online application today. We'll get to work immediately to get you approved for the truck you need – fast! 
Apply Now
Providing Truck Financing For Bad Credit, Great Credit, and Everything In-Between
We're Not Brokers - We Loan Our Own Money
What that means to you is that we don't have a canned, one size fits all, approval process that eliminates a lot of really good folks. If you are a good person that is tired of being rejected & disrespected by traditional bank or leasing companies, you now have friends at CAG. In fact, you have lots of them – just check out our testimonials. With our long history in the trucking business, we understand that it's a tough job with all kinds of challenges, that banks simply don't understand. CAG Gets Tough Truck Financing Deals Done.
We Do Engine Overhaul Financing Too!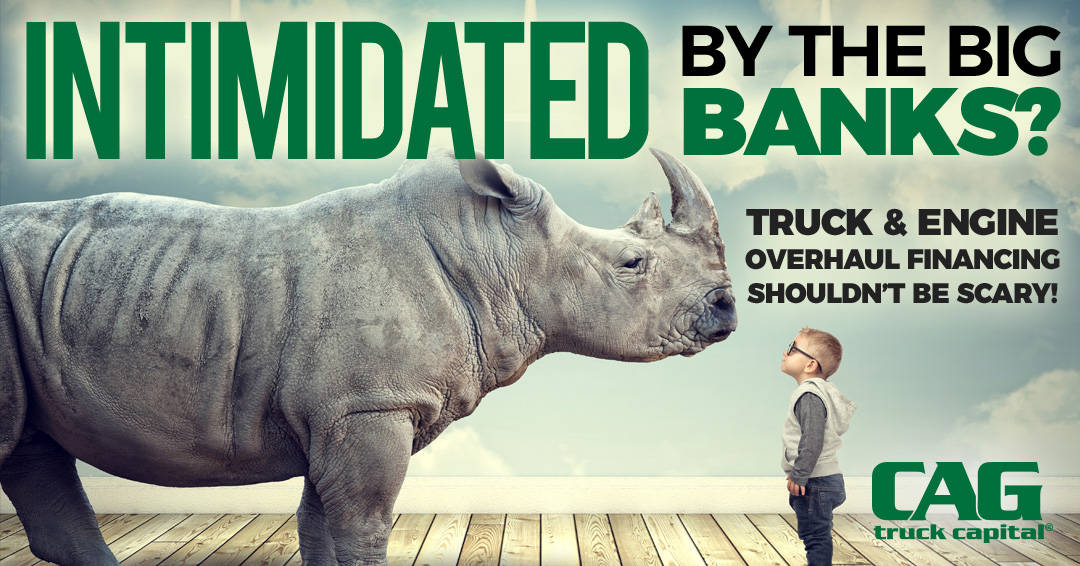 What Our Customers Have To Say
Have Truck Financing Questions?
No problem, that's why we're here.