Engine Overhaul Financing
From Great To Challenged Credit
We Finance Major Truck Engine Overhauls
Regardless Of Credit!
The Trucker's Choice For Engine Overhaul Financing
No one makes it easier to get your truck back on the road.
Do you own a truck in need of a major overhaul? CAG Truck Capital provides quick and easy truck engine overhaul financing for owner operators with great to challenged credit. Let us help you get the financing you need to make that truck run like new again. We can get you back on the road quickly and easily with a simple monthly payment you can afford. GIVE CAG TRUCK CAPITAL A CALL TODAY – WE CAN HELP!
We Finance Great to Challenged Credit
Quick Approvals Get You Back On The Road FAST
SIMPLE, LOW Monthly Payments You Can Afford
Truck Engine Overhauls With Any Credit
PEACE OF MIND – Coast to Coast Manufacturer Warranty
Call Now – We're Available 24/7!
Need An Overhaul?
Have Questions?
After more than 30 years of helping truckers, we've got some helpful tips to help you navigate through the decisions to make when faced with an overhaul. Take a minute to check it out, and feel free to contact our team if you have questions - we hare here to help.
Overhaul Tips
Truck Engine Overhaul Financing Solutions
For Owner Operators & Repair Shops
CAG Truck Capital is proud to be the original truck engine overhaul finance company. For over 30 years, and THOUSANDS of happy owner operators later, we remain the trucking industry's best source for easy, hassle-free overhaul financing. Unlike many fly-by-night finance companies and brokers that pop up then disappear, we loan our own money and make our own credit decisions. We only work with truckers and know the industry and the specific needs of owner-operators. For these reasons, we are able to listen to your story and get you approved, even when banks or other finance companies won't give you the time of day. Whether you are broken down and in urgent need of an overhaul, or if your engine is just beginning to show signs of trouble, take a minute and check out some quick overhaul financing tips that we've accumulated over the years. Having a truck down can be stressful and devastating to your business. If your semi truck is in need of an engine overhaul, but you don't know how you are going to afford it, please don't hesitate to contact us or apply online. Our only business is helping owner-operators just like you, no one makes overhaul financing quicker and easier than CAG.
We Let Our Customer Testimonials Speak For Themselves
DEALER OR SERVICE MANAGERS
WE CAN HELP YOUR BOTTOM LINE!
CAG finances certified CAT, Cummins, Mack, Detroit, Volvo overhauls or replacements, providing quick and easy funding for those big dollar jobs. Call right now and let us show you how we can make a huge difference to your shop's bottom line TODAY!
Truck Dealers & Service Managers Learn More Here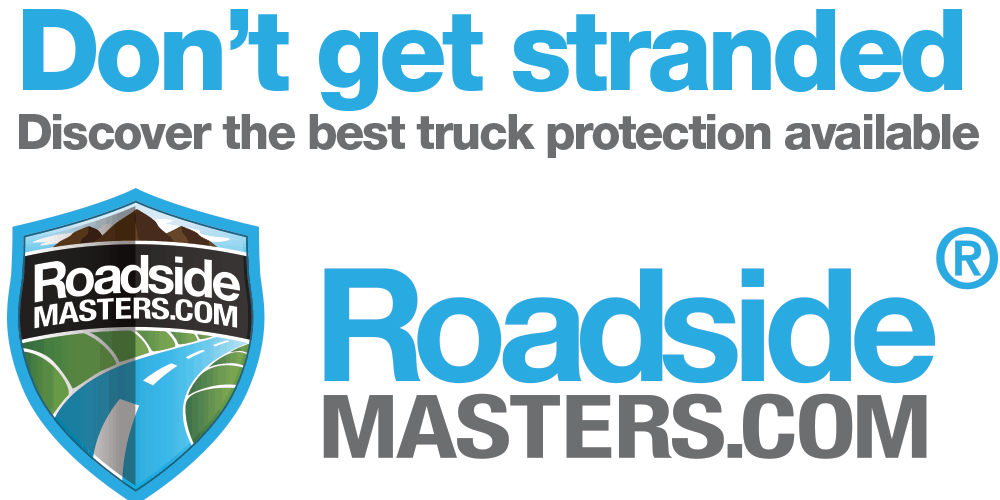 Discover Roadside Masters
When emergency roadside assistance is needed, no one does it better than Roadside Masters. Roadside Masters provides quality service to their customers across the United States and Canada, 24/7/365. Serving Owner Operators, Motor Carriers, Insurance Carriers, Insurance Agents, Associations, Tech Companies, Government, Dealerships, Finance Companies and Load Boards. Get the peace of mind you deserve, check out Roadside Masters!
$100 off first year when you mention promo code cagtruckcapital
Learn More Here