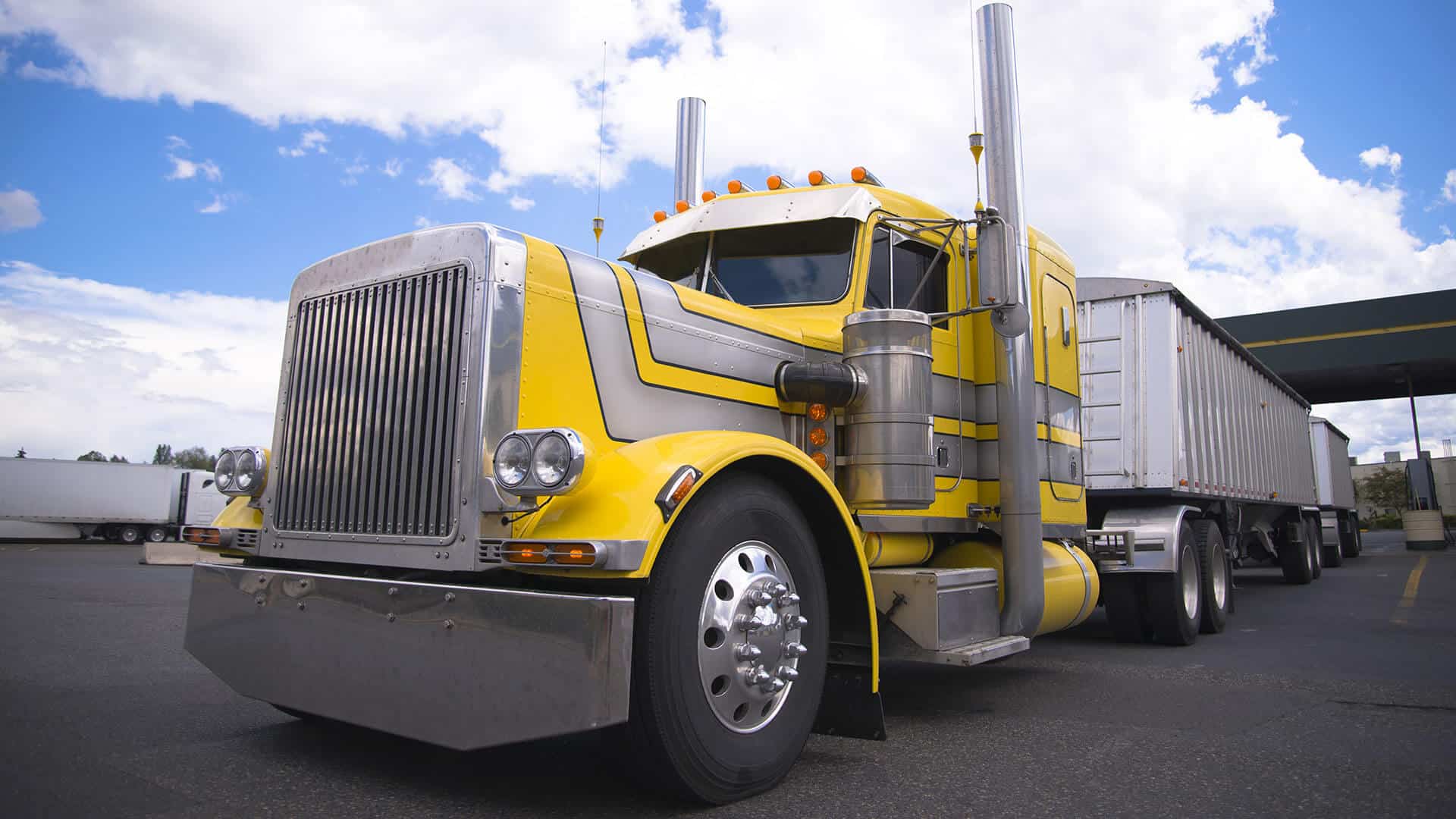 Think you can't get to 10-plus mpg in a Detroit Series 60-powered 2001 International? Meet Steve Kron
Article courtesy of Overdrive Online
Author: Gary Buchs
Steve Kron is a miles-per-gallon pioneer. He's not running a newer truck, and has added little in the way of electronics-enabled technology. He's just an owner-operator with a distinct ability to look outside the box for effective strategies to increase fuel efficiency.
Taking a look at Kron's real-life mpg data, the numbers speak for themselves. Utilizing the Fuel Gauges program to track his now more than two-million-mile operating history in the 2001 International 9400 you see above, he's showing freakishly impressive results.
Between April 2015 and April 2022, Kron's kept up an average above 10 mpg on around 583,500 miles. While his average overall speed, as in the display above, was 59 mph, running in the slow lane is not all there is to his success. Over that time he's made more than 25 mechanical modifications around the rig aimed at increasing efficiency.
Just recently, after making some additional changes to the tractor, his mpg topped 12.
Kron's history in trucking begins decades ago, when he drove older dump trucks before moving over-the-road around 1980, with the purchase of a used International 4070 cabover. Over the next 20 years he traded up to newer used trucks. In 2004, Steve purchased the 2001 International he's in today. It's powered by a 60 Series Detroit.
Kron's always tried to squeeze a bigger and bigger return on the investments made in his equipment. One day in the early 1990s, a small exchange of information while parked with an owner of a new truck opened some new ideas about the possibilities. He was looking at the owner's Cummins N14 — that owner-op was averaging 7 mpg, a 2 mpg improvement compared with what he was getting at the time.
Further back, as a young man, Kron acquired a pilot's license, learning a great deal about how airflow around a plane made flight possible — and how important both managing that flow and the weather were on any given day. In the wintertime, small aerodynamic wheel pans that covered the wheels of a Cessna he flew in were typically removed because of the potential of ice buildup. This tiny change to the small airplane may have seemed insignificant to some, but not to Kron.
HIs memory of these simple examples today influence the way he and his son, Eric, evaluate adjustments in the powertrain and air management systems they are designing and installing.
A recent visit to their Backdraft Aerodynamics shop in Wisconsin opened a whole new dimension for me.
When I asked Eric about his father's passion for improving fuel mileage, Eric laughed. "This is probably more of an obsession now than just passion," he said, yet both men have a vision for the possibilities, and identify three core areas that influence the performance of any truck:
1. The driver's behavior
The driver might influence fuel-mileage performance as much as 30% in either direction, Kron said. It's important to self-evaluate and do so in a consistent manner. If the truck owner is the truck driver, as is most often the case here, the close relationship of fuel cost and potential profits provides plenty in the way of nudging over time to adjust driving behaviors, as long as you recognize their effects.
While prominent pay-per-mile compensation schemes certainly don't help encourage others toward better efficiency, use of technology to instantly display mpg could be an effective counterweight for owners/carriers to train or influence drivers, or themselves, to get better. Furthermore, listening to experienced innovative owners like Kron and others, who dare to be different, could open the window to possible behavioral improvements that require little if any financial outlay.
2. All the truck's specs, not just engine, transmission and rears
I asked Kron if he might be able to name three among the dozens of changes he's made that have led to the greatest mpg improvement for his truck and trailer.
Installation of a variable-geometry turbo. This allows the engine to maintain the necessary torque at lower rpms. Kron noted that his engine's horsepower output may be about 450 max, but he has more than enough torque for any job.
Conversion to a 6×2. Kron followed engineering recommendations with a 10-speed direct drive transmission with 2.64 rears, but in 2018 converted to a 6-by-2 single drive axle setup with a 2.5 — it's been a big improvement, he said.
Hood replacement, other aero mods. Kron replaced the 9400's original hood with a more aerodynamic Mack hood, as well as removed as much as possible that protruded into the air flow — handles, hood-mounted mirrors in favor of a camera system, and more. This may lead to replacing side mirrors in the future with the improvements documented by others on newer trucks.
3. 'Aggressively organizing the airflow'
This is how Kron and his son describe their approach to aerodynamics. Examining the equipment, it's well apparent that very few surfaces or protruding objects have been ignored. Yet both did note that some changes they thought would make a big difference sometimes left them wondering.
It seems obvious that placing their truck and trailer in a wind tunnel for testing could provide some data that might lead to further possibilities. Yet the Krons derive plenty from the working environment. If you see Steve out on the highway you may wonder, what exactly is going on here? There will be streaks of dust and dirt covering all surfaces, more often than not. It's not because they don't take pride in their equipment. Rather, Steve carefully analyzes steaks to assess how the air is moving and how improvements installed change the airflow patterns.
To put this as simply as I can, the Krons are working to reduce their air displacement footprint — the goal is to achieve the effect of a truck and trailer smaller than this one really is. They've come so far in their single-minded pursuit at this point that the pair have some potential patented products being developed and marketed.
They're garnering greater interest in their innovations, for sure, with this year's increases in fuel costs, as individuals and manufacturers scramble to capture as much market share as possible with the introduction of the latest and greatest. Cynically, you might see it as just another example of business owners all around trucking being principally reactive instead of proactive. Yet history is a great teacher, if we use the knowledge gained.
What might be different today is the high degree of attention and investment by companies and government agencies worldwide, all determined to find the next innovation in energy conservation.
They all might do well to look to Steve Kron's 2001 International.