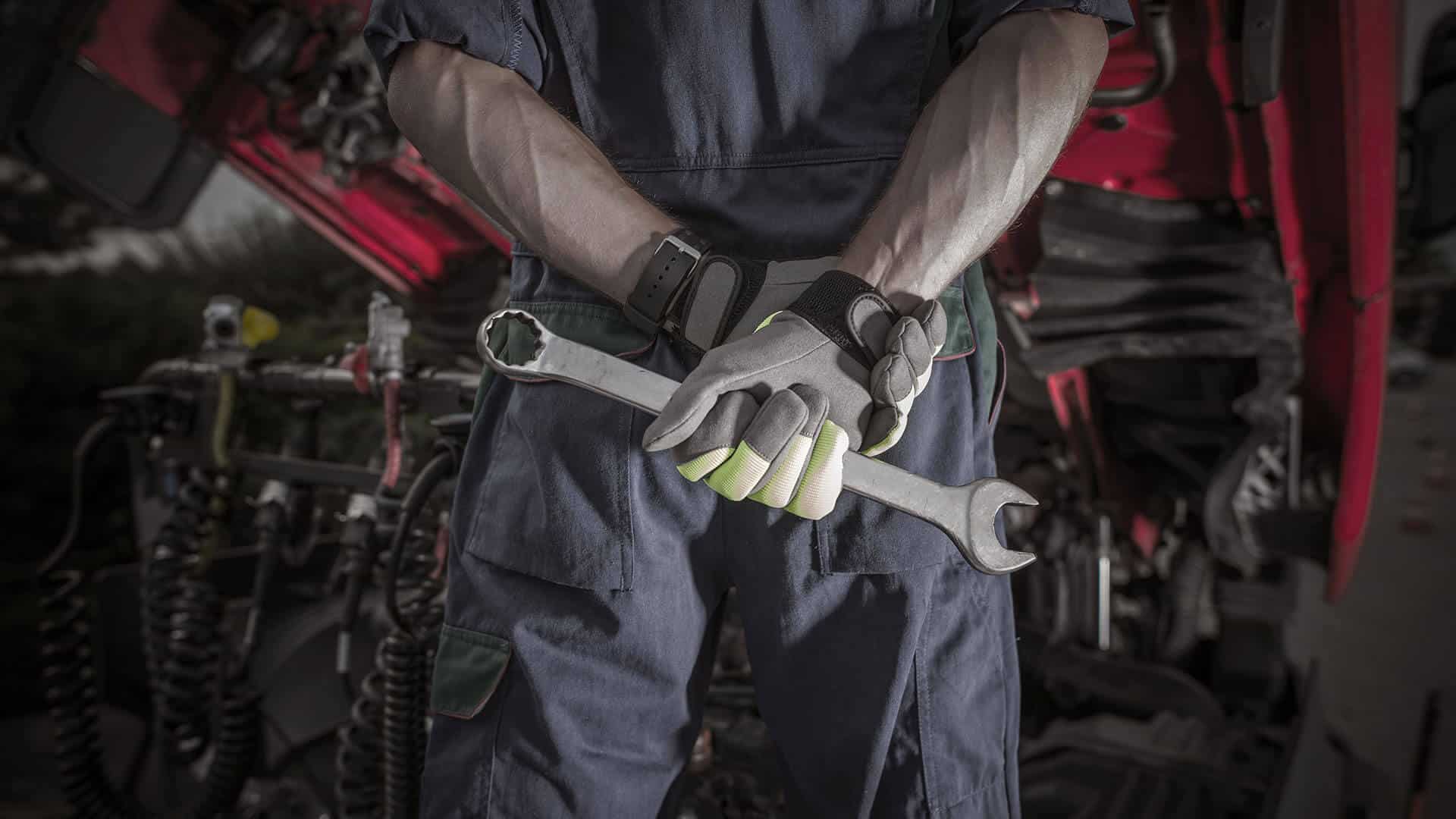 How Much Does An Engine Overhaul Cost?
How Much Does A Class 8 Truck Engine Overhaul Cost?
One of the most frequent questions asked by owner-operators experiencing engine trouble is, "How much does an engine overhaul cost?" CAG Truck Capital has been working with truckers for over 40 years and has helped countless drivers through the process. If you are a trucker in need of an engine overhaul, feel free to read over the helpful information listed below. If you have questions or need help, we are here for you.
Class 8 engine overhaul prices can vary greatly depending on factors such as engine make, overhaul level, and the shop that will perform the engine work. Typically, certified engine overhauls range anywhere from $20,000 to $40,000. Owner-operators faced with a failing motor are often overwhelmed by the many decisions that need to be made in order to get their truck back on the road making money. Having helped thousands of truck drivers through this process for the past 40 years, we would like to share the following information to help make the process as simple and stress-free as possible.
Certified Repair Shop Or Not?
Perhaps the most important factor to consider when choosing a shop to perform an engine overhaul is whether or not it is a certified repair facility. Overhaul facilities which are certified by Cummins, Caterpillar, Paccar, Detroit, Volvo, and Mack provide extensive training and state-of-the-art equipment. These shops typically provide warranties that are honored nationwide for both parts and service. This doesn't mean that non-certified shops aren't capable of performing quality work. Many drivers have found, much to their dismay, that even if their local non-certified shop provides a warranty on the overhaul, repairs must be done at their shop. This can be quite expensive if you are a long-distance trucker 1,500 miles away from your local shop.
Certified engine overhauls also add resale value to your truck, in most cases doubling the value of your truck. Certified shops will have the engine overhaul in a national database, making verification simple no matter where in the country you happen to be when problems arise. The peace of mind provided to a truck owner by a certified overhaul is priceless, and a prospective buyer in the future will find it to be as well.
What Engine Overhaul Package Do I Choose?
There are several levels of engine overhauls that each repair shop will offer. Caterpillar, for example, offers Bronze, Silver, Gold and Platinum overhaul packages. Platinum offers the most comprehensive overhaul, often with a four (4) year unlimited mileage warranty. Details for various manufacturer engine overhaul packages can be found on their websites. Our many years of experience providing financing for engine overhauls have shown time and time again that the highest level overhaul packages provide the greatest long-term value for the owner. Benefits such as a longer warranty period, more comprehensive warranty coverage, and higher resale value provide a significant return on the initial investment. The highest level overhaul also lessens the chance of warranty coverage being denied due to a failing part that would not have been replaced as part of a lower level overhaul. A common example of this would be the failure of an injector that leads to extensive progressive damage to the engine. Repair costs and downtime are many times more costly to a driver than the additional expense of a premium overhaul. Although a cheaper overhaul package may be attractive at the time, it nearly always is a decision that proves to be less cost-efficient in the long run.
Update Your Insurance Information
Whether you finance your engine overhaul or pay in cash, another item to consider is the insured value your insurance company places on your truck. Often, the value of your vehicle will increase substantially with a certified engine overhaul. Unless you inform your insurance company that the value has increased, they may not cover the investment in the event of a loss claim. For example, suppose you purchased your truck for $35,000 and initially insured it for that amount. Six months later, you invest in a $25,000 certified engine overhaul, increasing the replacement value of your truck to $60,000. Unless you notify your insurance company, they may only cover the initial purchase price of the vehicle, which could be financially catastrophic to many owner-operators. If you have had your engine overhauled, protect yourself and always keep your insurance agent in the loop. You will be glad you did!
How Do I Afford A Major Truck Engine Overhaul?
So you've made the smart choice and would like to invest in a certified engine overhaul from an authorized CAT, Paccar, Volvo, Cummins, Mack, or Detroit repair facility. By doing so, you know that you'll have a nationwide manufacturer's warranty, add tremendous value to your truck, and have peace of mind for yourself.
First, ask the right questions. Most banks and credit unions don't understand why you would spend $20,000 to $30,000 on a truck with a million miles. Those who would lend you the money may want to take an equity loan on your home or other real estate property.
A quick internet search for "Engine Overhaul Financing" will return listings for quite a few different companies. How do you know what is the best company to choose? Having over 40 years of experience in both finance and trucking, here are a few important questions we feel you need to ask of any prospective finance company:
Is the finance company a direct lender or a broker?
Can the finance company provide you with the names of certified repair facilities that they have recently worked with?
Do they have

RECENT CUSTOMER TESTIMONIALS?

Do they understand the different levels of engine overhauls or are they just giving you lip service?
Do they match the loan term to your type of engine overhaul?
Do they oversee the whole process with you and the repair facility or are you on your own?
If you are broken down far from home, can they help you find a facility, quickly arrange the loan and help you through the whole process?
These are just a few of the questions our customers ask prior to choosing an engine overhaul financing company. The bottom line is that you want a lender that is an expert in the engine overhaul arena and sincerely cares for the trucker. CAG Truck Capital has proven this time and time again over the past 40 years. Chances are very good that you will find our brochures in manufacturer certified repair facilities anywhere you are throughout the country. That's because we've built long-term relationships with them and they trust us to take great care of their customers!
No one makes engine overhaul financing easier than CAG. Apply right from your phone and we'll handle the rest.
Truck Down? Need An Engine Overhaul?
CAG Truck Capital is the nation's most trusted name in Truck Engine Overhaul Financing. If you are looking for the best choice to help you get the overhaul you need and get that truck back on the road without any hassle, discover why we're the trucker and repair facility's favorite choice.
Get Started Here